BY NOW YOU KNOW I LOVE CATS…
Or if you didn't you'll know now lol. All my life I've had cats as pets, scratch that, family members. So when shopping for holiday gifts I make sure to never leave out the most important people in my family (sorry mom & dad). This list is for anyone with a cat OR anyone who has a friend who loves cats. We all have that one crazy cat lady friend (I'm sure I'm that friend to many people) and I think there needs to be more cat centric gift guides, so here's my contribution to the crazy cat lady world!
And no… I will not be doing a gift guide for dogs because I would have ZERO idea what to get them… A ball?
Palmer asked me for this for Christmas this year and I just couldn't say no. I know that a career as a cat DJ isn't an easy career but who am I to crush his dreams?
This is great for any indoor cat that wants to pretend it's an outdoor cat. It's also great for any cat that's sneaky AF and wants to hide everywhere
You drink clean water everyday, so why shouldn't your cat?!?
We have at least 6 of these in our house…I'm not lying. Our cats love them and if you like to drink clean, filtered water, I bet your cat does too…
WHAT?! A cat window hammock??
Yeah… it's pretty cool. My cats sit in these all morning and I have to personally get them up out of it when it's time to feed them. LAZY CATS…
Want to watch your cat eat?
Stella won't play with any other toys that don't resemble human food or drinks. She's such a snob… So this is what she's getting this year.
This is perfect for anyone who wants to put in zero effort when it comes to playing with your cat…
Have a lot of cats but don't know where to store them?
This is your best bet! Perfect for the craziest cat ladies among us.
Myko asked me to upgrade her current cardboard couch this year. So this is what I'm getting her cause she's fancy now.
I'm getting Camden a second one of these because all his brothers and sisters hog it and he never gets it to himself.
You like cats but you're still stylish
Any self respecting crazy cat lady worships the ground Charlotte Olympia walks on. Mainly because she makes wearing cat themed shoes cool.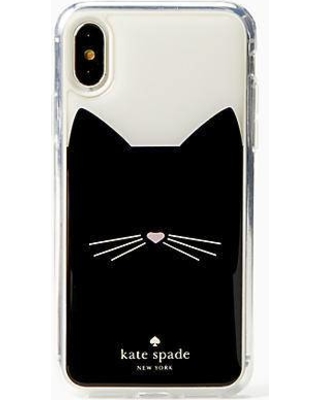 Sorry….tried to be punny, idk if it worked. This is a cute phone case and it only gives subtle cat lady vibes so only a few people will know you're actually crazy.
Subtle but effective door mat
Haven't told your first date you have cats? Let the doormat do the talking for you!
For the super weird cat owner
I don't know that I'd want to craft with cat hair but some other cat owner might…
Yeah…you're gonna need this
If you don't see yourself vacuuming cat hair and litter until the day you die you should invest in one of these bad boys. I just bought one and I can't imagine life without Dobby (that's my Roomba's name)
Like coffee and cats? Here you go.
Don't know how to love a cat? Confused about what a cat is? Here's your how to book.
Don't want to spend $200 on a t-shirt?
Yeah…me either. So I found you a knock-off Gucci sweatshirt on Etsy. And yes…The real Gucci kids t-shirt version is $210…
LOOK! They made an action figure of you!
If you want to know what you will look like in 10 years, this is a pretty good representation.
I have these, I love these, you should buy these.
Well there you have it. If you didn't think I was crazy before reading this I'm sure you do now lol! Or maybe this was super helpful and now you know what to get EVERYONE on your list. Either way, I'm making this list an annual thing.
Hopefully you're all done with your shopping! If not, pay for expedited shipping!
xx