It's here people...the Super Bowl of shopping, the Masters of maxing out your credit card, the World Series of waiting in lines, man for someone who hates sports I'm pretty good at coming up with shopping analogies lol. Anyways, you get the point. It's the holidays and it's time to buy some gifts… SO I've decided to put together a list of all of my FAVORITE travel essentials for the traveler in your life. Some things are items I can't travel without and others are ones I'm hoping to find under the tree this year.
OKAY HERE WE GO!
#1 Inflatable Neck Travel Pillow
My number 1 essential for travel is a neck pillow. I know...obvious right? Yeah, I agree. But I bet you don't have one that's super soft and inflates and deflates so it doesn't take up space. Okay maybe you do...who knows. All I know is I can't travel without mine.
Listen kids...if you don't have an external battery that you carry around with you every day...well you're living quite the risky life. I mean what if your phone dies right as you're about to capture the most epic photo of your dinner that actually no one wants to see? Tragic. That's why I carry around one of these bad boys. It can charge your phone up to six times and it has two USB plugs so you can share with your other irresponsible friend who doesn't have one of these either.
Rule number one of the holidays, ask for things you don't want to spend money on yourself. For me that's luggage. Cause here's the thing, I want really nice luggage but I just can't justify the price. Like, I'd rather spend a few hundred bucks on shoes or a purse. SO my advice… ask the rentals for a nice set of luggage this year. That way you get the pretty luggage AND you can spend your hard earned money on something more practical like a pair of shoes you'll wear twice.
If you're in need of the most travel friendly camera out there, let me introduce you to my little friend: the GoPro HERO7 Black. This little guy is your secret weapon when it comes to capturing ALL your adventures. This latest version is super durable, waterproof, shoots in 4K and shoots 12MP photos. BOOM. (Mom & Dad are you reading this?!?!)
I live by a simple rule: Don't go anywhere without a good book. Now truthfully in this day and age I mostly listen to my books on Audible (ps an Audible membership is a great gift to give as well) but for this QUEEN I'm buying her book IRL. Snag your copy too if you miss the Obamas as much as me…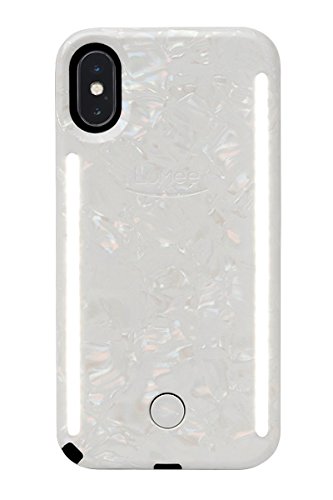 I kinda hate that I love these phone cases. I fought buying one for so long because I thought they were annoying, boy was I wrong…kinda (they're still kind of annoying cause tweens use them). These are game changing when you want to get great lighting for close up photos when it's dark or the lighting isn't great. I use mine the most when I'm taking video in a restaurant and I need shots of my food. This case is great because there's a light on the font and the back. And truly it's great for selfies… I'm so mad I just wrote that…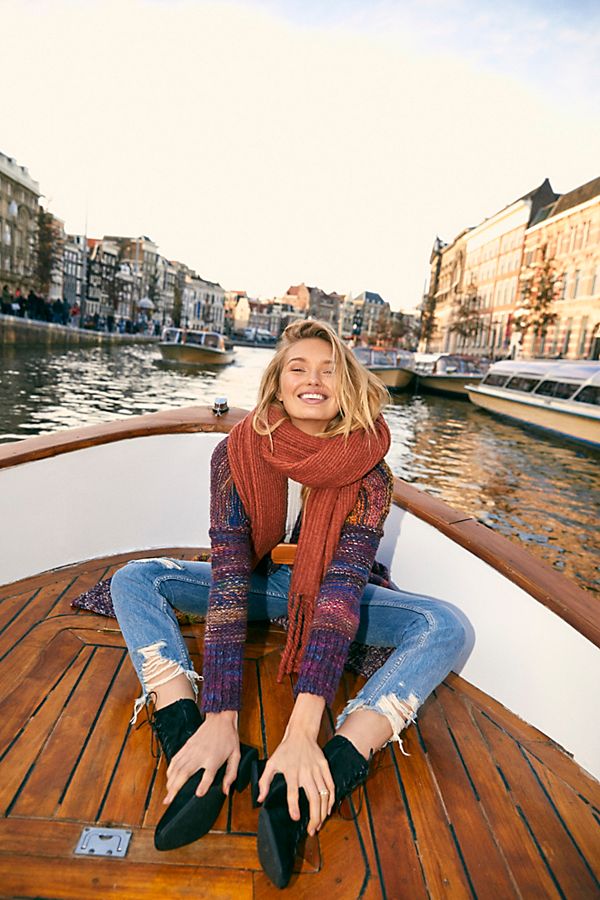 I don't go on ANY trip without a blanket scarf. Why? Because airplanes are cold, busses are cold, hotel rooms are cold, do you see a pattern here? Also they're super cute and can add style to any outfit. I mean look how much fun this model is having in her blanket scarf! Don't you want to be like her?! Lol. JK. But seriously blanket scarves are amazing and this one comes in a bunch of colors!
#8 PurseN Jewelry Organizer
You've probably heard me talk about my love for PurseN by now. But if you haven't, let me just say, these jewelry organizers are GAME CHANGING. This is the exact organizer I use when I travel and it fits ALL my jewelry (and you know I take a lot of stuff so that's saying something). These organizers are the best way to make sure your jewels arrive at your destination safely and undamaged.
#9 The Ultimate Travel Book
This book is basically a bucket list in hardcover. But it's great for anyone who wants to learn about the worlds' can't miss spots and destinations as ranked by some people who know a thing or two about travel. Lonely Planet picked the world's top 500 places to see and ranked them. Want to know what #1 is? Guess you'll just have to get it for the traveller in your life!
I'm normally a heels kind of gal.. but when it comes to travel, you need a sensible pair of shoes. When I'm out exploring and I know I'm going to be on my feet all day I turn to my trusty Nikes. I usually go for a neutral color so they go with everything.
These my friends, will change your life. I live in my Spanx Faux Leather Leggings when I travel. Why? Because they moonlight as real pants and feel like loungewear. These are my go to pants for long tours, nights out and just about everything in between. BONUS: they suck your tummy in after all those chocolate croissants you've been eating while on your trip to Paris. Oh sorry, I started talking to myself.
I've started traveling with a gear bag and I'm never looking back! It's awesome to have a spot for all your gadgets and know there's a specific place for everything. I'm looking to upgrade (hint hint again mom & dad) from my current gear bag and this is the one I'm thinking about. I love this one because it can hold a 15-inch laptop and it's water resistant!
#13 Travel Sized Skin Care Essentials
I'm recommending this because I saw it on The Blonde Abroad's Travel Gift Guide this year and it's been a goal of mine to get my skin care act together. SOOO if the Travel Blogger Guru herself uses these products, you can bet they're a great product. What I like best, everything is travel size!
Give the gift of planning! As a VERY type A personality, I LIVE by my planner. And in this digital age I simply can't make the switch to a digital planner. So I'm old school that way. I love love love Ban.do planners because they always have fun little sayings inside each week and they come with fun stickers. Because even at 26, I LOVE stickers.
#15 Noise Cancelling Headphones
I have two words for you: Crying baby. There is absolutely no worse sound in the universe, especially on a 15-hour flight where you somehow have to try and sleep in your cramped economy seat (#TRUTH). So these puppies are on my list this year. I have had too many sleepless flights that I need to do something about it. So I'm giving the gift of uninterrupted sleep to myself. You should too.
WOW THAT IS QUITE THE LIST!
Guess what? I'm not done. Here's 10 stocking stuffers under $25. YOU'RE WELCOME.
For that friend who likes How To books
When you want to sleep but you like booze too much…
How many times do I have to tell you to buy these?!?
So no one steals your sh*t
For the stinky person in your life
They're ugly but they work
#7 TSA clear liquids bags
For your crazy friend who can travel with just a carry on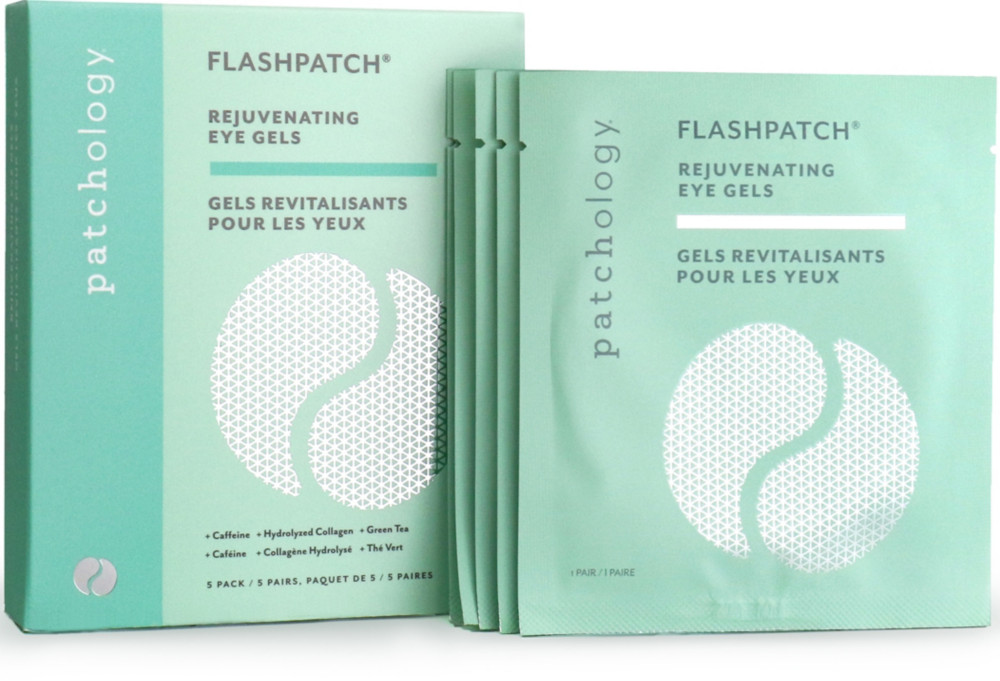 For those friends who like to party a lot but still need to look like they have their act together.
For that person that's always losing things
Because "You should never walk around in a hotel room barefoot," - Linda
THERE YOU HAVE IT FOLKS MY ULTIMATE TRAVEL GIFT GUIDE
If you liked this one I would be more than happy to put together more of these. Maybe a travel style guide? Or more gift guides for other people in your life (parents, husbands, pets). LMK shoot me an email or a DM and tell me what you'd like!
Happy shopping friends! I hope everyone has a happy and healthy Thanksgiving!
xx