Ladies, let's be honest. We want to look and feel our best when we travel. Right?
Whether that's having SUPER hydrated skin while you're in airplane mode or getting rid of the dark circles under your eyes after a long haul flight. I think we can agree that at some point in our lives we've looked for some beauty products to solve those problems, no?
Ever since I took my first long haul flight to London back in 2013, I have been scouring the internet googling "best beauty products for travel". I've tried masks, creams, sprays, you name it, I've probably tried it. Now, many flights, trips, and countries later, I've FINALLY found my go-to crew.
Today I'll share the 20 (yes 20... I'm high maintenance okay…) beauty products I ALWAYS travel with.
PS make sure to read to the bottom cause there's some sneaky hacks to smelling and feeling fresh after a long haul flight…
Patchology On The Fly Multi-Masking Travel Skincare Kit
I'm slowly trying to switch to more natural beauty products and Phlur is a company I can get behind. Their clean perfumes are packaged in 20% recycled bottles and come in a variety of yummy scents. I love to travel with their sample sizes so that I have a variety of scents & don't have to carry a bulky bottle. You can curate your sample kit and then put the $ towards a full sized bottle once you decide what you like.
$18 for three 2mL bottles
IGK Direct Flight Dry Shampoo
Ladies, I swear by this. Dry Shampoo is easily one of the most important beauty products I travel with. I wash my hair once a week and I need a little extra help to get me to that 7th day. I love this product because the actual product is CLEAR! No more weird grey spots from dry shampoos that don't blend. Plus it smells delish! It comes in travel and regular size and sometimes I travel with the big one lol.
HUM Nutrition Supplements
I can't imagine traveling without these supplements, especially the Daily Cleanse (probiotic). A good probiotic is so important to have on hand when you're eating new foods your body isn't used to. And if you're like me you tend to indulge A LOT when you travel (as you should). But if I'm trying not to go crazy while I'm traveling for work I use HUM's Skinny Bird (curbs your appetite). I also love to take along their Flatter Me for when I feel super bloated after a flight or a night out…
$25-$40 depending on which you choose
SUPERGOOP! Unseen Sunscreen
I feel like this is a cult favorite and it's not hard to see why. This refreshing mist is perfect to spray on your face mid-flight. It tightens pores and instantly refreshes tired skin. It also works as a makeup setting spray. So I use it before long day tours or before I go out for the night.
$18 for travel size
Neutrogena Makeup Remover Towelettes
These are self explanatory. But I love to put a pack of these travel sized wipes in my carry on and take off my makeup mid-flight if I had any on beforehand.
Under $6 on Amazon
This is an aluminum and baking soda free deodorant that actually doesn't make me smell bag lol. I've tried a few all natural deodorants and couldn't stand how I smelled. This one is different. The best part, it goes on clear and smells so good!
This is the SMARTEST product I've ever seen. Each of these mini pouches is STUFFED full of all the things we ALWAYS forget. Tampons, nail file, an earring back in case you lose one, breath spray, fashion tape etc. These are perfect for travel and I can't tell you how many times I say THANK YOU BABY JESUS I remembered to bring my Minimergency Kit.
$20-$35 depending on which case you pick
Peter Thomas Roth Water Drench Hyaluronic Cloud Cream
This is the holy grail of moisturizers. It's a concentrated 30 percent hyaluronic acid cream that transforms atmospheric vapor into fresh, pure water, WOW SCIENCE. And it feels super light and goes perfectly under makeup. I slather this stuff all over my face on long haul flights.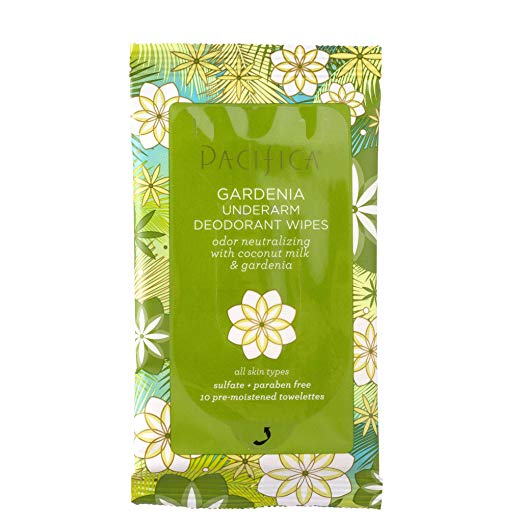 Sometimes we get hot and sweaty…so these are your best friend while traveling to hot and humid destinations. I throw this in my backpack and do a little cleanse after a long day walking around and I'm feeling instantly refreshed.
Under $9 on Amazon
I cannot tell you how many times these have saved me in countries where toilet paper in bathrooms is not always a given. It only takes having to drip dry once before you never forget your little mini Kleenex packets again…Plus they're good to have on hand to blot your sweat or ya know…blow your nose.
$7.20 for pack of 16 (so you always stay stocked up lol)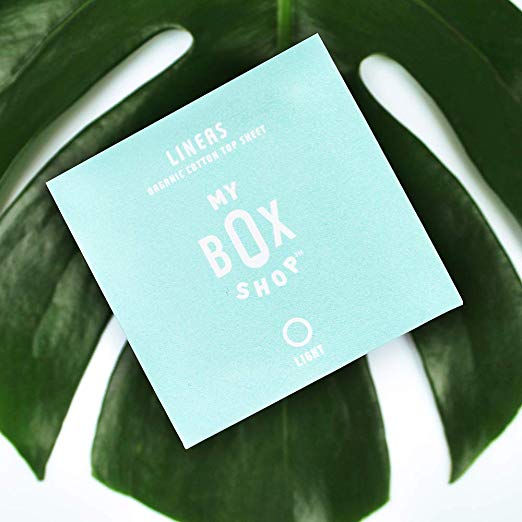 We all know that after a long haul flight, well I'll just say it, things aren't smellin too fresh down there. So these are my dirty little secret. I put one in before a long flight and midway through I change it. Keeps me feelin and smellin fresh so I don't feel so gross getting off the plane.
$8.49 for 40 on Amazon (so you literally don't have to buy these again for years lol)
I CANNOT fly without a sleeping mask anymore. And this is the Rolls Royce of sleep masks. This pure silk sleep mask not only blocks out light but it's designed to not tug on your face. Plus sleeping with silk instead of cotton is said to keep skin moisturized which we all know is essential on flights.
$50 at Sephora
Little Barn Apothecary Witch Hazel + Sage
I'm not kidding when I say I can put this on a pimple at night and it will be GONE the next day. SERIOUSLY. Which to me makes the $62 price tag justifiable. My esthetician/bestie (Pink Tanning & Body Spa) turned me on to this and I've never looked back.
$62 on website
Prospector Co Compressed Towel Tablets
These are wild! If you want to feel like you're flying business class when you're stuck in coach, pop these in your carry on. Just add water and you've got yourself a cleansing towel.
$10.50 for a pack of 6 on Amazon
This is PERFECT for that easy undone hairdo look. I love to use this when I have minimal time and let my hair air dry. It creates beachy waves and adds texture and volume to your hair. If you want to keep your time spent getting ready to a minimum, check out this product.
$12 for Travel size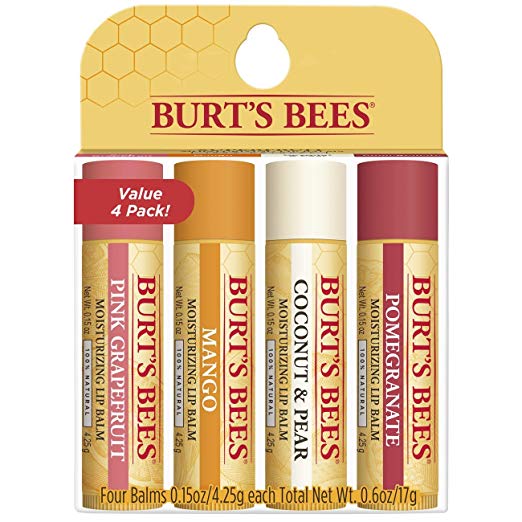 There is no worse feeling that forgetting/not being able to find your chapstick when you need it, am I right? So I buy this fun variety pack and put a chapstick in my purse, my backpack, and put the rest in my toiletry bag for when I inevitably lose one lol.
Under $10 on Amazon
Let's be honest…there's nothing worse than feeling like you gotta do your business but being scared to because you're traveling with a significant other, a co-worker, new friend etc. Poo-pouri gets rid of that worry! I never travel without these - and Linda is grateful for that… Spray before you go and no one will ever know!
$24 for 4 mini travel sized bottles and a 1.4oz bottle
These are game changers. I am someone who fully supports a false lash at 9 a.m. But if you're wanting to do minimal makeup but still look put together these are what you need. You can pick them up at Target and I use the ones with just one magnet. There's another more dramatic option with two but I've not found those to be easy to put on.
$14.99 at Target
NEED MORE HELP? I GOT YOU!
I hope this list was helpful! Let me know what you think of these products and if you have any tried and true travel beauty products. I'd love to hear what you're using!
ADVENTURE AWAITS!
xx